Traducción: Germán Carrasco y Emilio Jurado Naón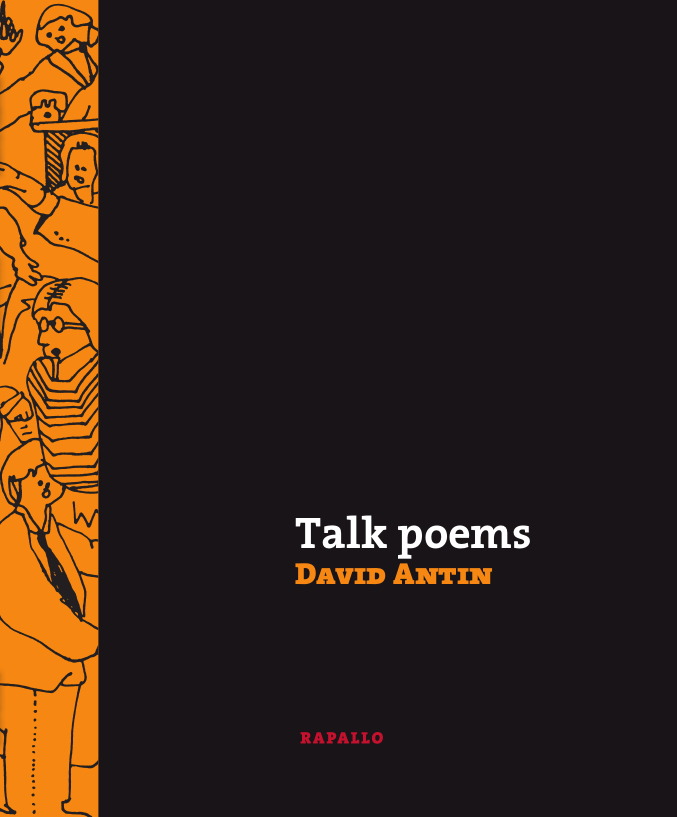 David Antin busca la hilacha y tironea para deshacer la trama: el talk poem es una charla punteada al ritmo de la respiración del conversador, un enredo autoimpuesto del que solo se puede salir airoso por vía de lo nuevo. Poemas encontrados en el suelo, poemas lista, poemas entre las páginas salteadas de una novela mala, poemas conversados frente una audiencia en cierto lugar con apenas un título en la lengua. Antin fabricó, desde los sesenta hasta las primeras décadas del siglo, formas inéditas de meditar sobre la realidad social a partir de operaciones en el lenguaje. Abrevando en la vena más rica de la vanguardia americana, este libro foguea la discusión estética, satiriza imposiciones e imposturas, y vuelve a abrir una necesaria conversación sobre el poema. 
David Antin
(Nueva York, 1932 – San Diego, 2016)
Fue poeta, crítico, traductor, lingüista y profesor de Historia del Arte. Editó junto a Jerome Rothenberg la revistasome/thing y escribió poemas en colaboración con su esposa, la artista Eleanor Antin (née Fineman). Entre otros títulos publicó Definitions (1967), Autobiography (1967), Meditations (1971), After the War (1973); los libros de talk poems Talking (1972), Talking at the Boundaries (1976), Tuning (1984), What It Means to Be Avant-Garde (1993) y i never knew what time it was (2005); la entrevista con Charles Bernstein A Conversation with David Antin (2001) y los ensayos de Radical Coherency (2010).

Talk poems / David Antin. – 1a ed. – Ciudad Autónoma de Buenos Aires : Rapallo, 2022. 200p.; 20x17cm. Traducción de: Emilio Jurado Naón; Germán Carrasco. ISBN 978-987-48112-2-6